Turning Websites into Profitable Sales Platforms
Want to turn your website into a profitable sales platform?
A platform that creates short and long-term business, nurtures a pipeline of leads, and gives you an edge over competitors?
You'll need two key things:
Traffic and conversions.
That's why I help you with both…
Business Blogging: Get More Traffic To Your Website
You need to: 1) get the right people coming to your website, and 2) keep them coming back until they're ready to buy your software. All in a way that nurtures long-term relationships and establishes authority in your niche.
Let's face it. Most software blogs are horrible. They bore their readers to tears. They waste time. And worst of all, they squander limited opportunities to connect with prospects and get them to know, like, and trust you.
Here's how I help you stand out from the pack and get the engaged readers you deserve:
Premium articles and blog posts. Everything I write for my clients is thoroughly researched and optimized to generate the most free search engine traffic possible. Each piece also incorporates copywriting strategies for maximum visibility and readability. This investment engages your visitors, builds your authority, and gets people to promote your business for you. Available in one-time packages ($500 minimum) or on an ongoing basis.
Tell me more about business blogging
Web Copywriting: Turn Visitors into Leads and Loyal Customers
Traffic is worthless if you can't turn it into leads, customers, and business.
That's why I use a potent combination of storytelling and direct-response copywriting strategies adapted to make the most impact online. You get more mileage out of your current traffic levels because more browsers turn into leads and buyers.
In an online space with a million distractions, you can't afford to miss this opportunity. Persuasive copy turns into an edge over your competitors and fuels long-term growth.
Here's how I can help:
Optimizing website copy. I optimize the copy on every page of your website (homepage, features page, 'about' page, product descriptions, etc.) to present your products or services in a way that draws in your target customers.
Sales pages. I create or rewrite sales pages that identify your prospects' needs, get their attention, and turn it into desire. Then I use copywriting techniques to showcase your product or service as the best solution that will satisfy that desire. This is done in a way that overcomes buying objections and drives people to do business with you now.
Landing pages, squeeze pages, and opt-in forms. I create or rewrite web pages and page elements to funnel people to the right products or services, contact you for a quote or consultation, or drive them to sign up to your email list. Each page is designed to put people into a "leads pipeline" and move them closer to becoming customers.
Email marketing (broadcast, newsletters, and autoresponder sequences). I write emails that nurture long-term relationships with prospects, build your credibility, and systematically move people closer to becoming your customers. Available in one-time packages or on an ongoing basis.
Tell me more about web copywriting
Content a la Carte: Custom Content That Fills Your Sales Funnel
The perfect content marketing strategy for you won't work for anyone else. Compelling content isn't a "one size fits all" solution.
It's time to stop treating it that way. All winning content strategies are built on the same foundation: personal attention. A 100% customized solution that draws people in – and gets them buying – trumps a formulaic approach every time.
That's where I come in. Here's how I can help your unique content needs:
Reports, white papers, and eBooks. In some cases I'm willing to take on larger content creation projects. Just like with my blog articles, everything is well-researched, designed to develop your authority in your niche, and laid out so it's effortless for people to read and share. Well-written, authoritative reports make you stand out from your competitors in all the right ways.
Anything else. If it uses words to engage people and get them to buy from you, chances are I can help. Just get in touch with me and we can work something out.
Tell me more about content a la carte
My Ideal Client
My ideal client is an owner of a small to mid-sized (and growing) software business. This business owner understands the value of premium content marketing and a website optimized to sell, and is willing to make value-based investments that will pay off time and time again.
If you are more interested in low price tags than making smart value investments to grow your business, we probably aren't the best match.
I work with most clients on a long-term basis, as this allows me to develop the deepest understanding of the client's business and provide the most value. However, I understand if you need some immediate help and am happy to speak with you in either case.
What My Clients Are Saying

"Corey's one of the best writers I've worked with. He does an amazing job of researching new topics and writing content that directly speaks to our readers. He's responsive and is always able to quickly integrate my feedback into each project." – Ruben Gamez, Founder, Bidsketch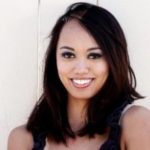 "Corey is the ultimate professional. A sharp writer and thoughtful collaborator, he never misses a deadline and always delivers top-notch work. If you're lucky enough to have the opportunity to work with him, Corey will be an invaluable member to your team."
– Charisma Madarang, Editor-in-Chief, PaleoHacks
Sound Good? What's Next?
Have questions or concerns about the details? Check out my pricing and billing policies here.
If you think we'd be a good match and you're ready to take your business to the next level, just fill out the form below and hit "send" to get in touch.

Please note that I only accept blogging clients with a monthly budget of $500 or more. Thank you.
I will get back to you as soon as possible. Thanks, and all the best for your business ventures.
Sincerely,

P.S. All of my work is 100% guaranteed.  I'm not happy unless you're happy. Wouldn't have it any other way.