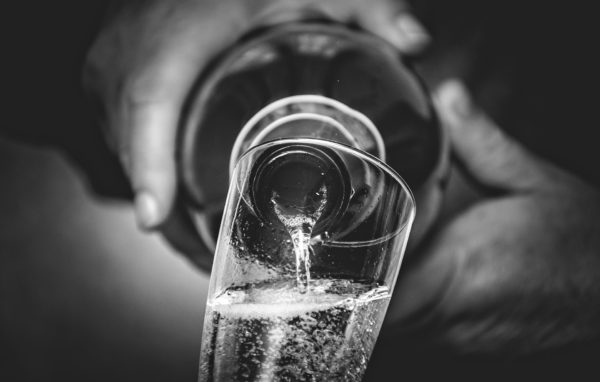 We went out to dinner for my wife's birthday last night.
Got all gussied up. Drove downtown to a new Italian place she's been wanting to try.
The food was really good. I'm still full from all the pizza, pasta, and gelato.
The service was really good too. So was the ambiance of the place.
Overall it was great. But it wasn't the BEST Italian restaurant I've been to by any means.
In fact, with so many restaurants popping up, moving, and shutting down, I probably would have forgotten the name of it in six months…
If it weren't for the free glasses of prosecco they brought out to celebrate my wife's birthday.
You should have seen how Alejandra's face lit up at that!
I was thinking about that our entire drive home. How that small (but meaningful) gesture tipped the restaurant from a probable one-time thing we would eventually forget about… into a place where we'll visit again and recommend to friends.
THAT, my friend, is the margin between victory and defeat in such a competitive environment.
A great product is just the starting point. It's these little touches — these creative ways to surprise and delight — that get people to choose you instead of everyone else.
So, in case you haven't thought about it lately, let me ask you:
What's your equivalent of a free glass of birthday prosecco?
It might be your prices, loyalty program, or packaging. Maybe it's the funny newsletters you send, or the handwritten thank-you notes you send to new customers.
WHAT you choose is limited by only your imagination. But whatever it is, it must be SOMETHING.
Once you broaden your perspective from "getting as many freaking customers as possible" to "finding ways to make customers feel special," amazing things start to happen.
The word gets out. Customer loyalty skyrockets. Your reputation builds. All the while, you increase your average customer value and revenue while reminding them just how pleasant doing business with someone can be.
Sound good?
Go here to find out more. I'll bring the bubbly.